It was the cheese crisis of 2019. It was not the first crisis of its kind in Dili, where the sudden unavailability of a vital commodity can drag the expatriate community into a downward spiral of acute withdrawal.
In 2014 it was the milk crisis: apparently almost two months with no milk. In 2016 there was the tonic water crisis. Gin and tonic – that crisp and refreshing salve of the tropical colonialist – is the dam wall that holds back the waters of pent-up and thinly-veiled insanity among some of the under-employed international inhabitants of Dili. When the tonic water runs out what follows is an indescribable torrent of madness engulfing the city.
There have been less severe but no less inconvenient crises. The onion hiatus of 2017. The bacon crash of 2018. This time it was a cheese famine.
As a parent of four Australian children living in a country with frustratingly limited culinary options the end of cheese is no laughing matter. Of course some would dispute that this crisis occurred at all because there was technically still small amounts of cheese to be found. There were rubbery slices of processed yellow plasticine from Indonesia. There were tiny packets of imported cheeses fetching per-kilogram prices normally reserved for rare minerals and illicit drugs. Those options only tantalise you and remind you of how much you miss being able to buy a one kilogram slab of the good stuff for under ten bucks.
It was a relief this week to finally receive a cooler bag from Darwin containing two kilograms of yellow contraband, and the resulting nourishment of body and soul has lifted me at last to make another attempt at updating this blog.
It's been quite some time since I wrote. I would make the weak claim that the delay is due to busyness but in fact it has been more a case of not knowing quite what to write. Thinking on it now, the best way I can explain these past few months is through the analogy of motorsport.
I never watch motorsport, which is saying something because I'll watch just about anything else. I would watch two toddlers fighting over a broken plastic mallet if only there were expert commentary, insightful statistical analysis and an occasional super-slow-motion replay. But motorsport remains incomprehensible to me. Those cars and motorbikes go round and round, make a huge amount of noise whilst doing it, and yet to the untrained eye of a distant observer it looks like nothing very much is changing from one lap to the next.
However, I imagine if you're within or atop one of those vehicles that it must be a rather different affair. Clutching the wheel and pumping the pedals, soaked in sweat and experiencing the extremes of acceleration through both your body and your vehicle – I'm sure each lap must feel uniquely different and that a driver could easily spend hours describing every little detail of what transpired in any given race.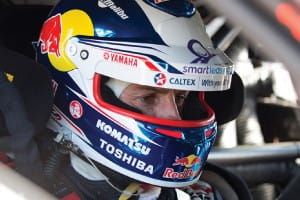 It's a fairly long stretch to make comparisons between my life and professional motorsport, especially as my life unfolds at a somewhat less spectacular speed.
Even so, I feel like I've been sweating at the wheel, hurtling around the track as fast as I can handle, swerving to miss potentially fatal obstacles and trying desperately to get the upper hand. Disappointingly, to the distant observer it must look like I've just been cruising around – rather noisily and pointlessly – in circles. For me to explain otherwise without inducing unbearable boredom would require a much more incisive literary mind than my own.
I can at least explain the basic lap pattern, I suppose. You all know I've been relentlessly pursuing the signing of Maluk Timor's Memorandum of Understanding (MoU) with the Ministry of Health as the quintessential step in formalising our partnership with them. Our whole mission is about working shoulder-to-shoulder with government health staff in government health facilities so it is very difficult to for us to achieve our objectives without this agreement in place. This MoU has been the obsession of my last 18 months. It is the chequered flag that I'm racing for and it has led me round and round in laps ever since the race began.
Each lap begins with news that the MoU is very close but that we need to launch one final push to the line. Feeling that victory is within reach we accelerate down the straight and into the first corner. Around this corner comes a slow-down with the drafting of another new document, and around the next bend there is some slippery track with the need to arrange a crucial meeting. We always seem to hit the next hairpin bend a little too fast, as it turns out to be a lot tighter and narrower than expected. The meeting is generally cancelled or postponed, or the crucial person doesn't attend and sends a representative in their place.  Regathering ourselves, we accelerate again. There are more twists and turns: documents, meetings, rumours, false hope, and then ultimately as we round the final corner and approach the line we discover that it wasn't actually the last lap. We need to go around again.
I could write pages on each one of these little details which have been endlessly fascinating, thrilling, devastating and character-forming to me personally but it would make for some very tedious reading. So you're going to have to accept your lot as the distant observer with the untrained eye who finds it hard to appreciate why we're still driving furiously in circles around the same old track.
Needless to say, as I write this we are accelerating into the beginning of another lap with victory again in sight. I'm sure this is the final time around.
In spite of this perpetual circling we are still very much at work on our projects. Back in June we completed another 12 months of the Family Medicine Program. We deliver most of the training for this course, working under the Royal Australasian College of Surgeons. Bethany oversees our program while Drs Lindsay and Dianne Sherriff are the leading clinical supervisors. It was the end of our second cohort and saw another ten Timorese doctors achieve their Diploma of Family Medicine. These ten doctors have come a long way and will take the lessons learned into the next thirty years of their respective careers, hopefully teaching others as they go. It's a very satisfying achievement.
I was the examiner for their final oral exam. Anyone who has ever had to sit an oral exam knows how extraordinarily stressful they can be. I remember back at medical school that some students would vomit before this exam while others had to take medication to control their heart rate or else face disabling palpitations and lightheadedness. But none of them had to face the unexpected difficulty encountered by one of our Timorese candidates in June. He was seven minutes into his exam when the room began to shake.
A few weeks earlier I had experienced my first earthquake, though hadn't initially realised what it was. It was over so quickly. It just felt like my office chair had momentarily lost its balance, lurching ever-so-slightly to one side and then returning to equilibrium. I thought I had imagined it but others detected it too and the news reports confirmed their suspicions.
This time there was no doubt. If there had been cups and saucers they would have been rattling and tumbling from the shelves. Everybody very quickly vacated the building. We waited outside, smiling and laughing about it, unsure how long one is supposed to wait after an earthquake before re-entering a building. We decided a couple of minutes was more than enough. Our poor candidate, who presumably had been thanking his God for divine intervention of the most spectacular kind, had to sit himself down and carry on as though nothing had happened.
It was reported as magnitude 7.5, but was later revised down to 7.3.
A few days later we were back in Australia taking a pitstop from the endless circling. Adjusting our tropical thermostat to winter – even the mild Western Australian winter – is always an experience for us. This is a photo of the kids getting prepared for Australia.
And this is us on our family's first visit to the Perth Zoo. It was 24C.
No that's not true, it was actually pretty cold. And it was cold at night when we were camping by the Murchison River, though gloriously sunny during the days. Camping with four young children takes a lot of investment but it pays a terrific dividend.
We count ourselves so very fortunate. We live an exotic and fascinating existence in a raw and beautiful country called Timor-Leste…
…and then twice a year return to friends and family to enjoy the idyllic holiday life of Australia. Admittedly Bethany works quite a lot when we're back and I find it hard to disconnect from Maluk Timor, but there's enough of the good times for it to feel like a holiday. There's no doubt about it as far as the kids are concerned.
The contrast is stark. We held several birthday parties for our children in Dili back in June and watching our Timorese friends participate was surely the best part. They have never played party games before. They've never had birthday cakes. Estela once described her own childhood experience: when it was her birthday her family would allow her to eat the entire boiled egg, instead of having to share it with her many siblings as was usual. That was her birthday present and party all in one.
If only you could hear the shrieks of delight and cries of laughter from our friends as they experienced their first ever games of Musical Chairs.
Of course life here isn't always delight and laughter any more than it is anywhere else. We have our struggles. I had a recent encounter with an old nemesis of mine that returned very predictably at a most unwelcome moment. My stutter.
Many people don't believe me when I tell them I have a stutter, though anyone who knows me well is left in no doubt. As a six-year-old I could scarcely get a word out. Even with my parents' persistence in engaging a speech therapist (against medical wisdom at the time, which advised waiting until I turned ten), I was very much afflicted throughout school. I have vivid memories of standing in front of my Grade 4 class trying hopelessly and unsuccessfully to deliver my lines during a rehearsal of Rinse the Blood Off My Toga. I can only imagine it was as painful for them as it was for me.
Even into adulthood I carried a lasting weakness: I avoided answering phones, was often unable to speak my own name when introducing myself to someone and suffered countless other social and professional humiliations at the hands of this old enemy. With the passage of the years I've generally gained the upper hand but having to learn Tetun has left me once again exposed. In English I'm well-practiced at substituting words in a split-second to avoid the blocking of my speech: I have a sense of anticipation of where the pitfall of the block or stutter will be, so can sidestep it by rephrasing my sentence at the last moment. In Tetun I am much less nimble, crippled by a very limited vocabulary and my heightened anxiety at being on unfamiliar ground. I walk straight into the traps and get stuck.
I was asked to give an impromptu thankyou speech at a ceremony at Comoro Community Health Centre. Having no time to sweat on it I got up and delivered a fairly effective if somewhat blundering and uninspiring address in Tetun.
However, in late July I had to address the Acting-Minister for Health and his entire Council of Directors. Virtually every senior figure in the government's health sector – many of the people I'd spent the last two years trying to impress  was sitting attentively around a large horseshoe of tables. I knew that all I had to do was to get through a handful of introductory sentences, mostly just paying respects to the various dignitaries in the room, before I would hand over to my General Manager who speaks Tetun fluently. She would carry the rest of the presentation. I had rehearsed over and over in the car on the way there. It was easy. I could speak those words fluently and accurately. If only they would come out of my mouth.
And they didn't. Suddenly I was in Grade 4 again trying hopelessly to deliver comical lines about Brutus and Julius Caesar. It was horrible. I could see them glancing uncomfortably at one another wondering what to make of this hapless mute foreigner. There were smiles and an audible gasp of relief when one of my sentences finally came unstuck and flowed but the verbal constipation soon resumed. My face was burning hot as my staccato words eventually staggered and stumbled their way to their painful conclusion before my General Manager took over and delivered her polished address. I took shelter and hid under the desks until it was all over. I didn't come out again until mid-afternoon.
Sometimes you can only shake your head. Who knows what to make of such an experience? Maybe it helped us – the aftermath of that meeting seems to have been a change in attitude toward us, a change for the better. Perhaps I should have burst into tears and soiled myself too: they might have signed the MoU right there and then.
For now we live in the land of 'almost'. We've almost got the MoU, we're told. Apparently it's on the Vice Minister's desk, approved by all of his departments and ready for a signature. We've almost got our Family Medicine Program extended from 10 trainees to 24 for the upcoming year, though nothing has been confirmed. We've almost got the news on whether our major funding application to the Australian government was successful – it was supposed to be revealed in July but I guess they'll announce the winners when the Prime Minister makes his first visit to Dili at the end of this month.
My Kluger – broken down since December – is almost fixed, they tell me. The final missing part has arrived from Australia and the repairs are almost complete. I had the chance to view the car last week.
I tried not to be discouraged when I found that it still looks like a prop from a sci-fi film about a dystopian world, after the nuclear apocalypse.
You can't let these things get you down. There are so many other good things going on. For example, today our Maluk Timor rheumatic heart disease (RHD) team is in the hills of Ermera with Menzies School of Health Research conducting echocardiography (ultrasound) screening of school children for RHD. For the next two weeks they will be scanning around 2,000 kids and finding new cases, each of whom will be followed up with penicillin treatment that should prevent an early death.
Better still, this particular study (RECARDINA) is setting out to prove that Timorese 'rookie' scanners – having only been trained in basic echocardiography over the last few weeks – can reliably detect children with abnormal hearts and send their images for review by cardiologists. If this is successful it will be of worldwide significance and will usher in a new era of national screening by indigenous Timorese, moving beyond the reliance on occasional visits from international teams of specialists. There are at least 300,000 children in Timor-Leste in need of screening, so developing local capacity to begin that work would be a major leap forward.
We wish the RECARDINA team well and hope they can blaze a trail that will ultimately save thousands of lives. We're almost there.